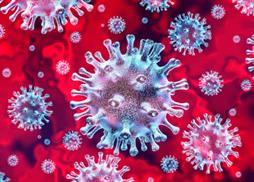 The testing is suspended from April 1, 2021
Institute of Immunology and Microbiology, 1st Faculty of Medicine has suspended the testing of students and employees of Charles University for the presence of coronavirus SARS-CoV-2 using RT-qPCR technique from April 1, 2021. Persons interested in testing using RT-qPCR can utilize sample collection site of General Faculty Hospital in Prague located Na Bojisti 1, Prague 2 (https://www.vfn.cz/en/pacienti/testovaci-centrum-na-covid-19/).


Ústav imunologie a mikrobiologie 1. lékařské fakulty UK pozastavuje od 1. 4. 2021 testování studentů a zaměstnaců UK na přítomnost koronaviru SARS-CoV-2 metodou RT-qPCR. Zájemci o testování pomocí RT-qPCR mohou využít odběrové centrum Všeobecná fakultní nemocnice v Praze – Na Bojišti 1, Praha 2 (https://www.vfn.cz/aktuality/odberove-centrum-na-testovani-covid-19/).