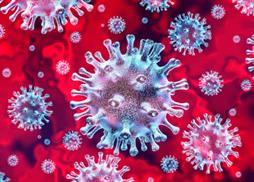 Institute of Immunology and Microbiology, 1st Faculty of Medicine, Charles University, in collaboration with the General Faculty Hospital is testing students and employees of Charles University for the presence of coronavirus SARS-CoV-2 using RT-qPCR technique. For more information click here.

Ústav imunologie a mikrobiologie, 1. lékařské fakulty UK ve spolupráci se Všeobecnou fakultní nemocnicí provádí testování studentů a zaměstnaců UK na přítomnost koronaviru SARS-CoV-2 metodou RT-qPCR. Pro více informací klikněte zde.
16.03.2020
Head:
Prof. RNDr. Libuše Kolářová, CSc.
Secretary:
Eva Jačková
Tel.: 22496 8472
e-mail: eva.jackova@lf1.cuni.cz
Vice-head:
MUDr. Helena Posová, CSc.
tel.: 22496 6270/6264
fax: 22496 8496/6454
e-mail: hmare@lf1.cuni.cz
Vice-heads for magister and bachelor study:
Immunology:
MUDr. Mgr. Jitka Petanová, CSc.
tel.: 22496 8449/6270
e-mail: jitka.petanova@lf1.cuni.cz
Microbiology:
Mgr. Kateřina Petříčková, Ph.D.
tel.: 22496 8498
e-mail: katerina.petrickova@lf1.cuni.cz
Vice-head for postgradual study:
prof. MUDr. Ilja Stříž, CSc.
tel.: 22496 8472
e-mail: ilja.striz@medicon.cz
Vice-head for research and development:
assoc. prof. Ing. Karel Holada, Ph.D.
tel.: 22496 8503
e-mail: holada@lf1.cuni.cz
Department of General Immunology:
RNDr. Jiří Hrdý, Ph.D.
tel.: 22496 8509/8473
e-mail: jiri.hrdy@lf1.cuni.cz
Department of Medical Microbiology:
MUDr. Zora Mělková, Ph.D.
tel.: 22496 8507
e-mail: zora.melkova@lf1.cuni.cz
Department of Clinical Immunology and Allergology:
primář: MUDr. Josef Krupička
Karlovo nám.32,121 11 Praha 2
tel.: 22496 6264 (secretary)
fax.: 22496 6454